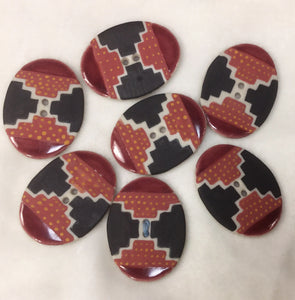 These heart porcelain buttons are handcrafted, and hand painted, from various artists across the country. They are a real treasure for button lovers, all original and custom done. 
All are over 25 years old, so are vintage and are a truly a collectible for all button lovers.
 Size is approx 1.50 high and 1" wide.