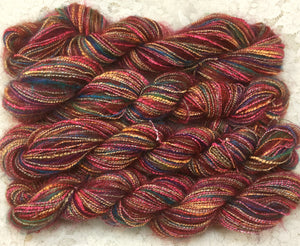 Lace wt silk and mohair stranded with a multicolored binder. Very similiar to Dunes. Great for a quick knit or crochet! Will make any project a one of a kind, fabulous creation!
wt: Dk
Contents: Mohair is 72 kid, 28 silk, binder is Poly.
Yardage: 75
From Great Adirondack Yarn Co.